Live on the edge with these 6 iconic suits.
His name is Bond, James Bond, and he's been sent on a dangerous mission with a license to kill — and look impossibly handsome.
You can take on the world in a good suit.

— Conor McGregor
These James Bond-approved wardrobe essentials are the first step in cultivating the mindset of a highly successful member of the superclass:
1. The double-breasted waistcoat
Worn by Roger Moore in Live and Let Die, this dandy suit is a classic piece with six buttons in a keystone formation for an eye-catching accent. Even for 1973, this suit was considered old-fashioned but perfect for making a major fashion statement. For the most famous spy in the world, it's also a gateway to the elite.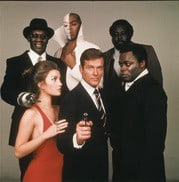 2. Striped terry cloth robe
Bond might be in hot pursuit of criminal masterminds, but he still has time to relax in the most luxurious settings. In Never Say Never, Sean Connery lounges on a luxury yacht in a striped bathrobe. Just add champagne and a beautiful woman and it's James Bond doing what he does best.
3. Light-brown field suit
When Daniel Craig's 007 heads to Morocco to chase down dangerous criminals in Spectre, he blends in with the sun-drenched surroundings in a light brown jacket and khaki trousers. With light colors and lightweight fabric, this slick ensemble is ideal for recon in hot climates.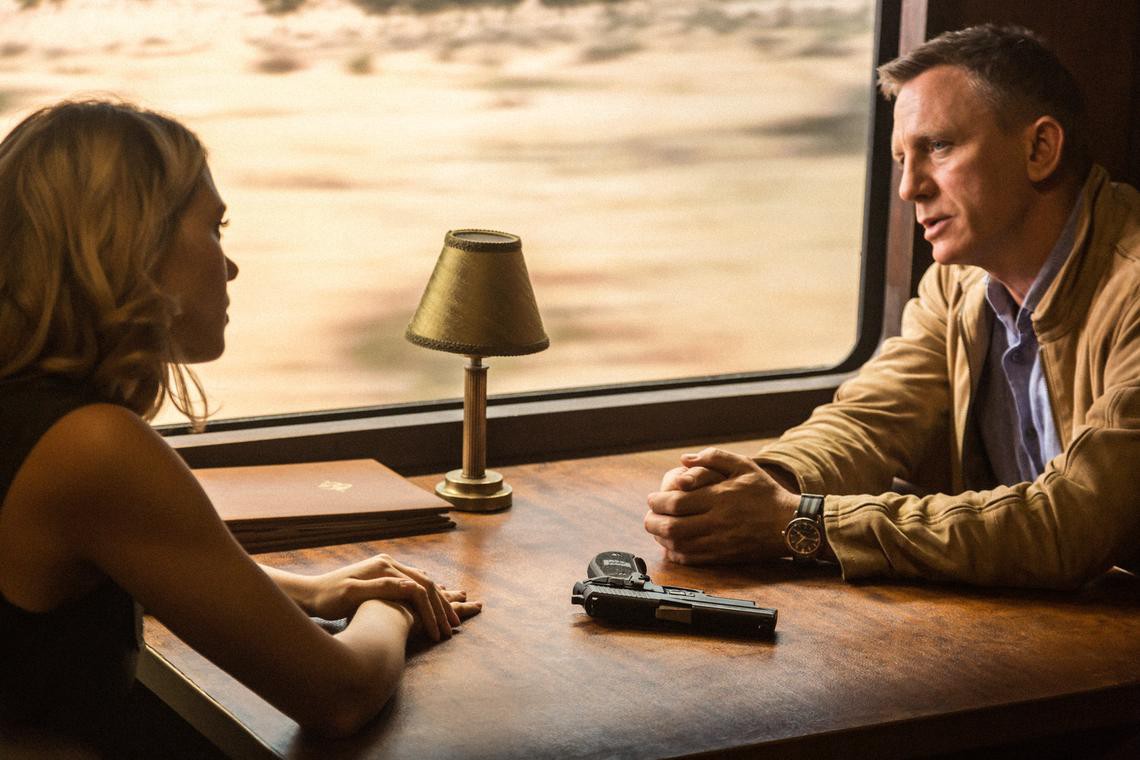 4. Woven pattern ties
In many of the Bond films, the super-secret spy agent often wears ties with textured patterns. In A View to Kill, Roger Moore stays true to the classic Bond wardrobe with a grey tweed blazer and plaid twill tie. Pierce Brosnan follows suit in GoldenEye with ties ranging from understated small patterns and dots to bold, geometric designs.
5. Linen suit jacket
When he's not sipping martinis or shaking things up at the high stakes table, Bond likes to globetrot in his signature linen suit jacket, a light-colored, casual day suit. Worn by Pierce Brosnan in Die Another Day, it has swelled edges on the lapel, two medium-high buttons, and straight-flap pockets.
6. Black dinner jacket
Since the first Bond movie came out, every 007 has suited up in the classic black-tie dinner jacket. But in License to Kill, one could argue that Timothy Dalton wears it best. The Italian-made designer suit features classic details from top to bottom, including 3-button cuffs, jetted pockets, and retro 80s shoulder padding.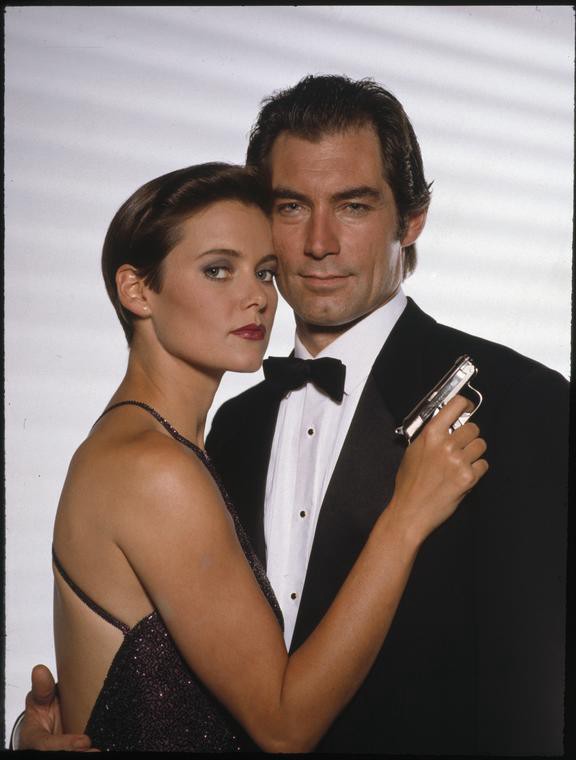 Whether you call him 007 or James Bond, he's a secret agent with charisma and confidence, the kind of traits that lead to successful outcomes in any scenario, from high stakes espionage to everyday life.