Bores and the City
Why the Sex and the City reboot doesn't work without Samantha Jones
And just like that, the Sex and the City cast have dusted off their Louboutins for another paycheck. The reboot no one asked for, the one without Samantha Jones, is happening whether we like it or not.
A SATC reboot without Samantha is a crime. It's peanut butter without jelly, The Golden Girls without Blanche. Destiny's Child with no Beyonce.
Critics might call Samantha an over-the-top caricature of the female cougar, a drag queen trapped in a woman's body. But no one can deny she was a pleasant relief from uptight Charlotte (Kristin Davis), judgy Miranda (Cynthia Nixon), and self-absorbed Carrie (Sarah Jessica Parker), like the creamy middle that keeps the two Oreo cookies together.
But more importantly, Samantha's character cared deeply about her friendships, arguably more than any other character in the series. Like that touching moment in the first movie when Carrie slips into a 'Mexicoma' after being left at the altar, and too heartbroken to eat, Samantha spoon-feeds her yogurt, a true act of friendship.
Sex and the City isn't about sex or the city. Above all, it's about the power of female friendships. And without Kim Cattrall as Samantha Jones, it betrays the very heart of the show.
Too many egos in the city
One explanation for the snub is the public feud between SJP and Cattrall that reportedly started early in the series. I can't help but wonder — what caused the sexpot publicist Samantha Jones and Carrie Bradshaw, the self-obsessed writer, to not sip cosmos together behind the scenes? In front of the camera, it was all jokes and professionalism, but according to Cattrall, off the set, she was the target of SJP and her mean girl clique.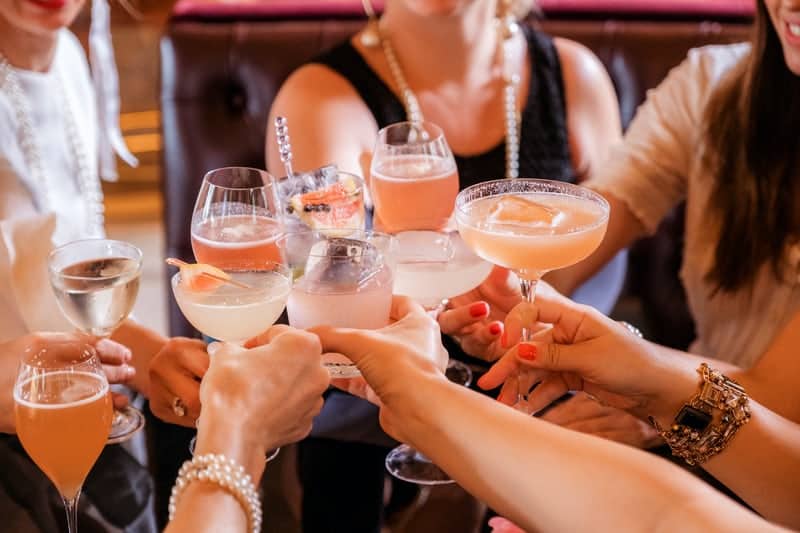 According to inside sources, SJP didn't like all the attention Cattrall was attracting. With her trademark confidence and swagger, she was a scene-stealer in every sense of the word.
Soon there were reports of blatant snubs during filming, like SJP allegedly excluding Cattrall from a Hampton's rental and simultaneously leaking lies to the press while playing the 'nice girl' on social media. What a Carrie thing to do, making it all about her.
But even with the alleged workplace prickliness, Cattrall suited up in designer cougar cosplay for six seasons and two movies, delivering awkward, clunky lines with vulnerability and charm; a heartfelt sincerity that made her a favorite on the show.
SATC movie franchise — You can't stop a train wreck (twice)
The first movie did well at the box office but based on the bad reviews, I can't help but wonder — were many of the fans hate-watching like me?j After all, it was easy to hate, this ugly mashup of conspicuous consumerism and self-absorption at its worst — champagne problems conveniently decorated with a colorful mix of not so subtle product placement.
The second movie burped up an interesting variety of weak story arcs — Samantha is a sexed crazed cougar who doesn't age gracefully. Carrie finally has the man of her dreams and three luxury apartments but she's got a bee in her Birkin bag because Big (Chris Noth) was flirting with Penelope Cruz.
Dressed as one of the Stepford Wives on acid, Charlotte has a nervous breakdown because she has to deal with her crying baby for 20 minutes while her nanny runs errands. And Miranda is as bold and vivacious as a fart in the wind, playing a bland cardboard cutout of the over-educated, dorky tourist stereotype.
Even worse, it has a checklist of cringe-worthy themes that didn't age well, including Islamophobia and lack of diversity.
But like many fans, Catrall was battered into submission and went along with two movies that didn't need to happen, probably for the paycheck. I watched it for the cosmos.
When Catrall passed on the third movie, she did us all a favor when she walked away with grace. If she reprised her role of Samantha in her 60s, we'd have to watch her make old lade jokes about menopause, adult diapers, funerals, living without intestines — all while acting and dressing like a 22-year-old in heat. It would be like watching a champion figure skater come out of retirement only to fall on the ice in a sequin-festooned, designer-clad mess of aging desperation.
Am I going to hate-watch this mess? Abso-f***ing-lutely. And like the legion of fans fast approaching middle age, I'll also use it as a sleep aid. I can imagine it now: Carrie Bradshaw clomping around the city in Manolo Blahniks, sipping cosmos and whining about mock problems in a naval-gazing hall of mirrors; all without the irresistible charisma of TV's legendary fantasy woman, Samantha Jones, the only one to make up for the other bland-as-vanilla characters of SATC, the menopause years.