Accessorize your dream dress du jour with inspiration from the Golden Age of Hollywood
Know first, who you are; and then adorn yourself…accordingly. -Epictetus
Whatever style and silhouette you choose, use this guide like your own personal stylist to help you find the perfect accessories that accentuate your evening wardrobe.
Pro tip: Keep the colors balanced
When it comes to accessorizing, keep your look balanced by looking for accents instead of matching colors. For example, if your dress is royal blue with crystal embellishments, a silver bag and shoes would perfectly compliment the look.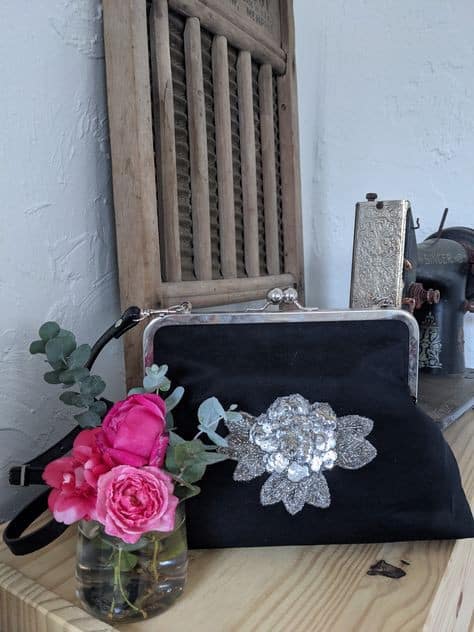 Evening Bags
Not only can formal evening bags keep all your essentials in one place, but they also look fabulous, especially when they match the embellishments or other glam accents of your evening outfit. If you decide to keep it simple and elegant with a little black dress, a clutch or handbag is also the perfect opportunity to add a pop of color to your silhouette. Here are the most timeless designs of the season:
Minaudiere — A hard case covered in beads or jewels, this lovely clutch can give your look an added touch of glam while keeping all your must-haves within reach.
Clutch — A classic formal accessory, the clutch is an elegant rectangular-shaped purse usually without a handle. Look for a color or pattern in accents that compliment the shade of your dress.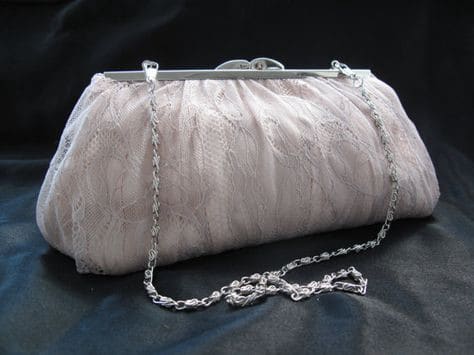 Classic evening bag — Made from a variety of fabrics, colors, and embellishments, the evening bag is typically a small pouch with a delicate chain handle that can be stored inside the bag.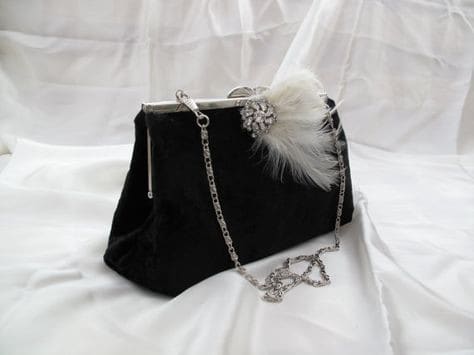 Baguette — Elegant and roomy enough to contain important supplies like your phone and makeup, the baguette is a French design that is long in length and has a small cylinder shape from top to bottom.
Jewelry & Complementary Necklines
Whatever style of dress you decide to wear, these key pieces make up the basics of a formal wear jewelry collection. Depending on the style, look for jewelry that compliments the neckline and keeps your evening look in proportion.
Long earrings — This style works great with halter necklines, especially since it draws the eyes to the face and doesn't overwhelm the look with an additional necklace.
Short earrings — Diamond studs or short earrings look fabulous with off-the-shoulder, sweetheart, and V-necklines.
Choker — Chokers are perfect for complimenting a dress that shows off bare shoulders, including sleeveless and off-the-shoulder necklines.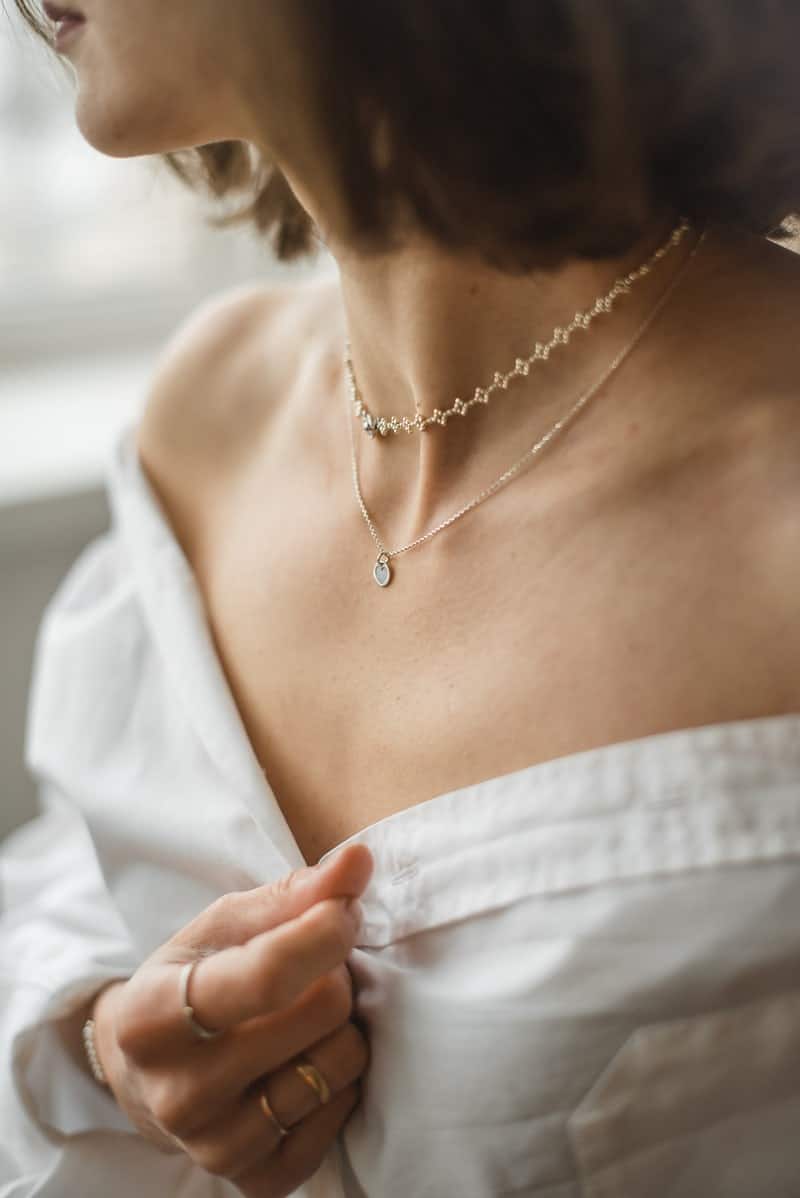 Chunky statement necklace — If your dress features a scoop or sweetheart neckline, a short necklace made of large, colorful pieces are perfect for accentuating décolletage. For this stylish ensemble, look for a necklace that matches the shape of the neckline.
Cuff bracelet — If your dress is asymmetrical or fashion-forward, add a cuff bracelet to complete a modern, edgy style. If the cuff is large, just one will do the trick; adding any more would be too much.
Bangles — Part of their charm is the jingle when worn in multiples. Look for silver and gold to compliment shimmery fabrics and jeweled embellishments.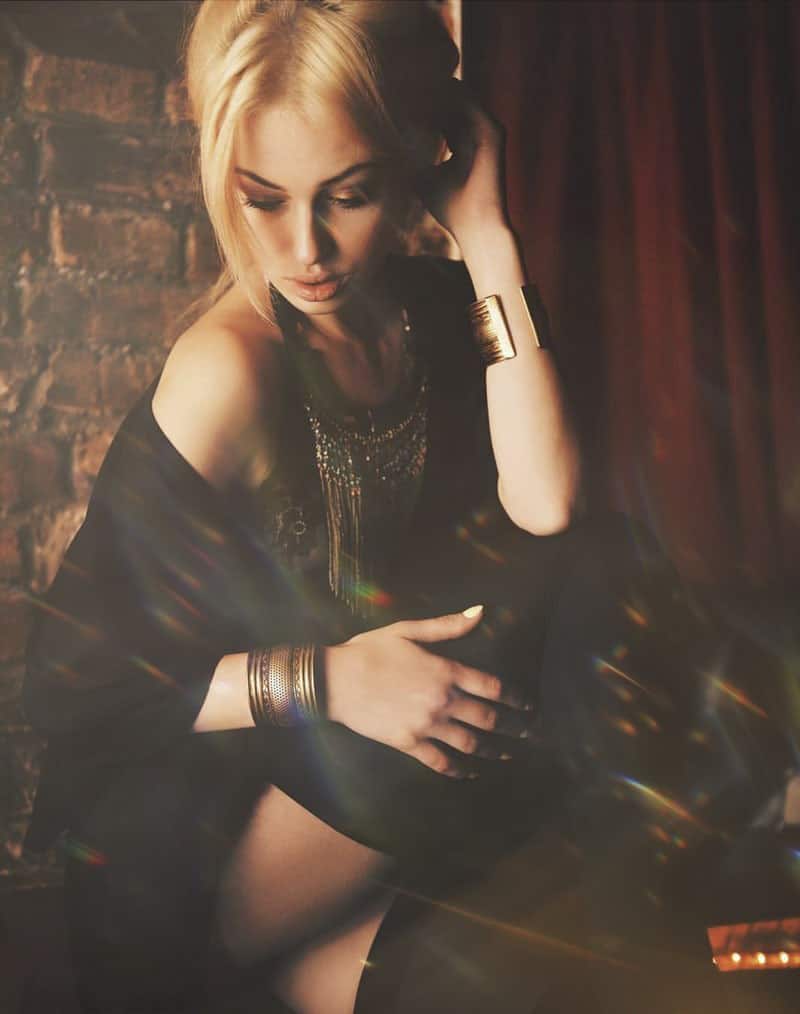 Heels & Flats
Look for shoes that compliment your jewelry and handbag but don't necessarily match the exact shade of your dress. You never want to be overly matching but wearing colors that accentuate each other in a similar shade.
Ballet flats — As far as dancing shoes go, these are probably the most comfortable styles available. If your dress is a floor-length ball gown, flats are perfect for dresses where shoes aren't the focal point.
Kitten heels — Similar to the comfort of ballet flats, kitten heels are very small compared to average-sized pumps and also add a flair of glamour to your overall look.

Classic court high heels — If you want to add height, these classic come-hither pumps are a great option since they go with just about any style of dress. Look for high fashion styles with open peep toes or strappy pumps to show off a lovely pedicure and delicate ankles.
D'orsey — This style is the ultimate in classy glamour. Taking a cue from fashion icons like Sarah Jessica Parker, the arch of the foot and tips of the toes are revealed with the vamp and sides cut away.
Platform heels — The platform heel instantly ramps up the glam factor while also significantly lifting your frame, giving you a sexy power strut. With thick four-inch soles and a stiletto pump, you can easily add several inches to your height.
If you want to make a fashion statement, accessories are a must because they're like exclamation points that pull the whole look together.